We are in the thick of March, and that means that the biggest drinking holiday of the year is almost here! That's right, St. Patricks Day is on March 17th, and many people are getting their green articles of clothing and 'Kiss Me I'm Irish' shirts out of storage for the upcoming fun and festive celebrations. 
If you are looking for the best places to go on St. Patty's Day in Scottsdale, the rainbow ends at Hi-Fi Kitchen & Cocktails. 
Join Hi-Fi For The Ultimate St. Patrick's Day Bash
At Hi-Fi Kitchen & Cocktails in Scottsdale, we are famed for our unique, music-centric atmosphere. With our iconic wall of speakers and digital graffiti wall, you can soak in the ultimate audio/visual components all while enjoying delicious food and washing it all back with an ice-cold beer or a boozy adult milkshake. This retro haunt offers a great time any day of the week, but on St. Patty's Day, we're turning things up a notch. So channel your inner Irishman (or woman) and join us for the ultimate St. Patty's party in Scottsdale.
What You Can Expect 
However you enjoy starting off your St. Patty's celebration, whether it's going to the parade, sipping on an Irish coffee, running a 5k, or starting the pre-game early by going to all the open bars, be sure to make your way to Hi-Fi. Our doors open at 11AM, and the festivities will go on late into the night — you may even want to consider taking work off the next day. Here are some things you can expect!
Festive Drink Specials
Of course, due to the popular demand, Hi-Fi is bringing back Green Beer as a way to say 'cheers' to one of the largest drinking holidays! In addition to the green beer, you can expect green mimosas, green shots, and fresh from the tap Guinness — imported right from Ireland! Of course, we will still have our adult milkshakes on the menu, some even with an Irish twist!
Want to try a unique St. Patty's Drink? Ask your server or bartender for a Drunken Irishman, or Three Olives Vanilla Vodka with Guinness 
Good Eats
Would it really be a St. Patrick's Day celebration if there wasn't any corned beef? We don't think so, which is why we are offering delicious corned beef sliders — these things are no joke, sliced corned beef, gooey cheese, special sauce, and maybe even a little sauerkraut. It does not get much better than that!
If corned beef isn't your thing, our regular menu items are still available, choose from tasty munchies, sandwiches, wings, or stay in the holiday spirit by eating a green salad.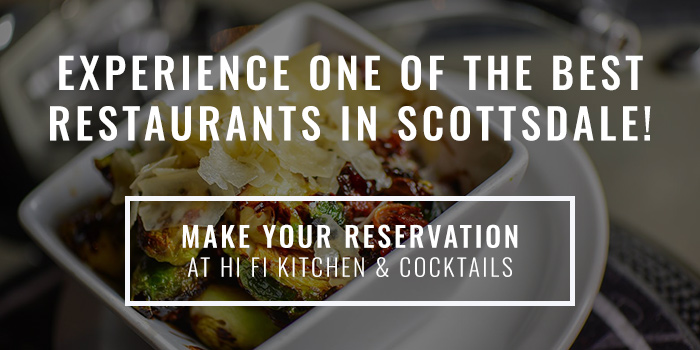 VIP Service 
This is the four-leaf clover —  there is no better way to indulge in a St. Patrick's Day celebration experience, than to order bottle service. Our VIP bottle service is sure to make your St. Patty's Day memorable. We offer a more personable, private, and exclusive VIP service. Spots for St. Patricks Day are running out fast, reserve your spot today, call (602) 386-9945! 
Non-Stop Music
As a music-centric restaurant, bar, and nightclub, you can rest assured that Hi-Fi will be playing tunes all day long. A blend of rock and roll, modern mixes, classics, and maybe even some Irish sing-a-longs will keep the bash going late into the night. 
Surely, the St. Patrick's Day celebration at Hi-Fi is something to look forward to. If you already have plans this Sunday, cancel them — there will be a bigger pot of gold waiting for you at Hi-Fi!